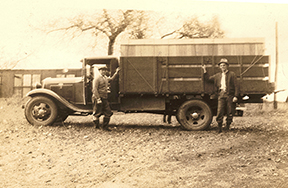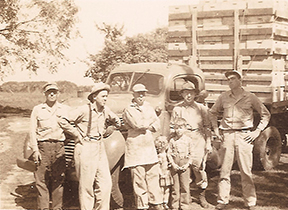 Our story began in 1892 when our great, great grandpa Noah DeMuth bought his first beehives. His farm was located in Pembroke, NY. His love of bees was contagious and very obvious to all that knew him.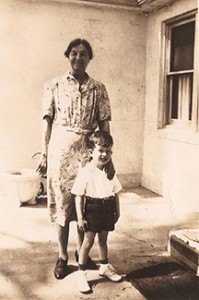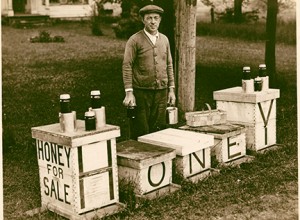 Soon that love for bees was passed on to his son John who took over the farm with his wife Louise in 1908. John and Louise lovingly tended their bees and sold their honey by the roadside perched on top of great great grandpas old wooden beehives.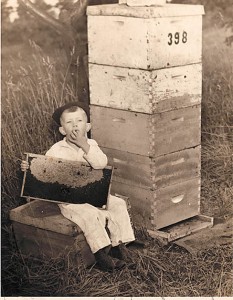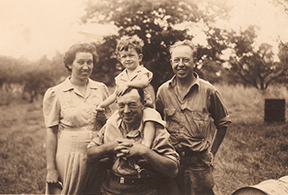 People came from miles around just to get a taste and purchase a small amount of their wild western New York honey. It didnt take long for their son Jourdain to catch the beekeeping fever. Jourdain continued their tradition and started to keep bees in the mid 1920s.In 1934 Jourdain took his first load of bees to Florida on his model T Ford, (to start a new winter farm in Florida).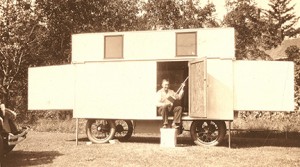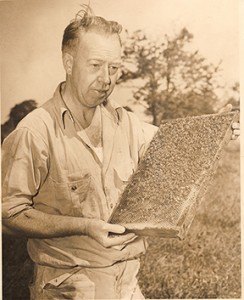 On the other side of the family there was Robert Almeter who bought his first beehives in June of 1961. The two sides of the family joined together in beekeeping in the fall of 1961 and ran a split operation apiary, in NY and FL and started the first Florida Honey Coop. It was hard work but the passion for the bees was foremost. oberts son Mark was the next to catch the bug at a very young age. Mark was intrigued by the bees and by the age of 15 he had purchased his own hives. Mark worked along side the family and learned the fascinating art of keeping bees from those who knew it the best. Today the family apiary takes pride in producing the finest wild, raw, organic honey. The youngest family member, eight year old, Andreas is happily following in his fathers footsteps. The tradition and love of bees lives on!